Special Package for NA&SA Server Launch! (edited 5/4)Event
2023-05-03 09:00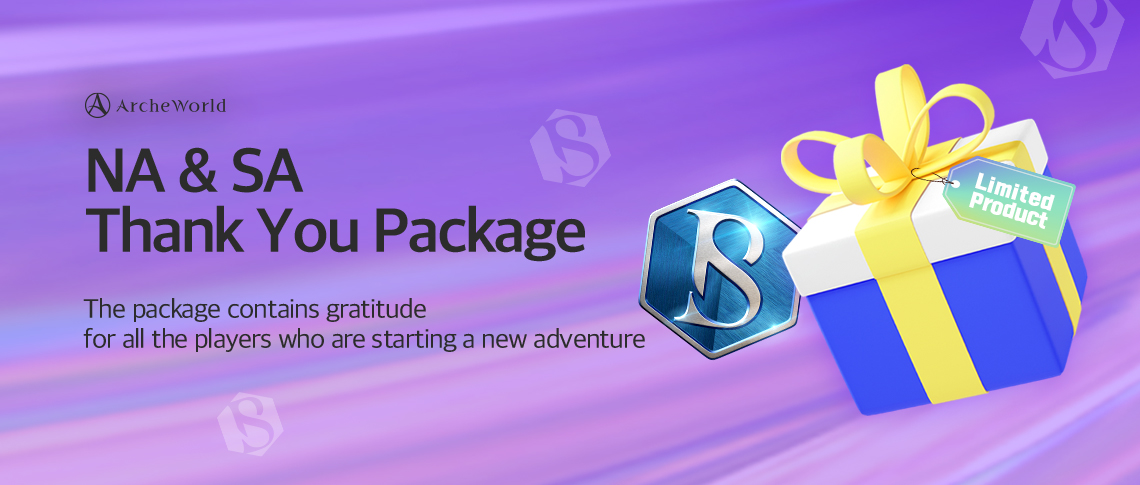 Hello, this is ArcheWorld.

Event
Special Package for NA&SA Server Launch!
To celebrate the launch of NA&SA servers,
About two weeks have passed since the launch of NA&SA 1,2 servers.
With the affection and interest of users,
The in-game status indicator is stably being established.
Again, we would like to share our deep gratitude for your interest in the NA&SA service.
Following the supply of liquidity to expand the ecosystem, to secure the convenience of new users and expand the base,
We would like to sale Ethereum-based USDC launch special packages.
[Sale Period]
---
May 3rd (Wed), 2023 23:00 ~ May 10th (Wed), 2023 19:00 (UTC+0)
[Details]
---
Item: Special Package for NA&SA server launch
Price: 30 USDC (Etherium Network) (requires small Etherium charge)
Sale Amount: 5,000
How to purchase: Advance order (Cancellation not available)
Purchase limit: 10 per account
Attribute: Bound on Acquire
100 Gold Pouch
Labor Potion *3
Artisan's Lucky Scroll *10
Archeum Brazier *20
Bound Unidentified Rare Infusion *30
+ (Bonus)

120 BSLT

150 BSLT (edited 5/4)
# The BSLT paid as a Bonus utilizes the company's accumulated profits up to January.
Package item Coupons and Bonus BSLT batch Airdrop within 7 hours of the end of the sales period.
Notes
Prize Coupons and Bonus BSLT are paid directly to the NA&SA service. (Cannot be received through service in Asia)
All items paid as Coupons are bound upon acquisition and cannot be traded.
The total amount of sales is 5,000, and sales may end early when the quantity is sold out.
ArcheWorld is growing and developing with users.
For stable global service in the NA&SA beyond Asia,
The ArcheWorld team promises you to do our best.
Thank you.