Scheduled AlphaPass Test Announcement (edited 08.09)Notice
2022-07-21 09:01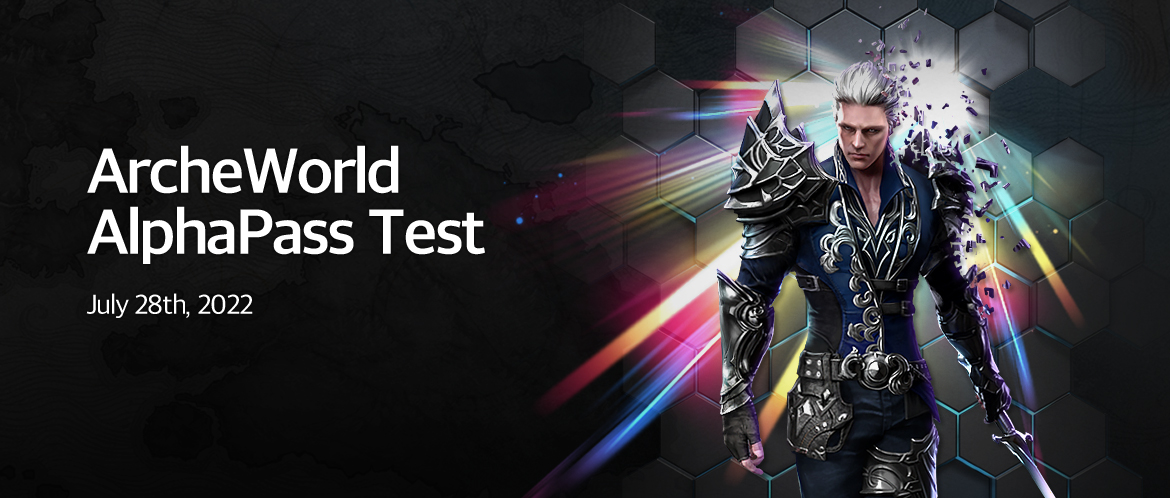 Hello, this is ArcheWorld.
AlphaPass Test will begin starting from July 28th(Thu).


Please refer to the details below for the schedule and participation condition.


Schedule
---
Period : July 28th(Thu), 2022 14:00 UTC+8 ~ August 11th(Thu), 2022 10:00 UTC+8

Who Can Participate
---
ArcheWorld global accounts with AlphaPass NFT that have completed wallet verification
※ Note: If you have multiple AlphaPass NFTs in your wallet, the most recently acquired NFT will be locked up first.
ex) If you acquire tradable NFTs later while holding non-tradable NFTs, the tradable NFTs are consumed and locked up when you access the Alpha Pass test. (Applied only to the first connection.)
Condition and Reward
---
Condition : Accounts who have reached the final level of ArchePass available during AlphaPass
Reward : 300 BSLT provided
Notes

---
When it comes to the acts of Operational Policy violation, test qualification may be paused or the account may be restricted.
Game play information used for AlphaPass Test may be reset at the end of AlphaPass Test period
No data recovery is provided during the AlphaPass Test period.
If you have any inquires, please contact us through Ticket.
You can participate only if you have AlphaPass NFT in the verified wallet in your account, and the NFT used for access will be locked up immediately.
In the test server, deposit/withdrawal of BSLT is limited, and 3,000 BSLT per account will be given for testing at the very first access. (The BSLT will disappear after test ends)
Land NFT ownership information is recognized, and buildings can be installed or leased. (However, the test BSLT rent is not settled and will expire.)
During the Alpha Pass period, Test-exclusive ArchePass can only be able to fulfill.
When all missions including premium missions are completed, 300 BSLT, which can be used for the official launch, will be paid as a reward.
You can purchase Building Designs and Clothes at the Bluesalt Shop, and basic furniture and Hereafter Stone from the General Merchant.
Only one character can be created per server, and a character can lend only one system land. However, user-owned land can be leased without a limit on the number of leases.
(The rent fee applied to the Alpha Pass test version is set at 1/3 of the the rental period and rental fee of official launch.)
Before pressing the game start button, you can change the language setting through the menu on the top right of the patcher.